Sold out. See alternative product
See now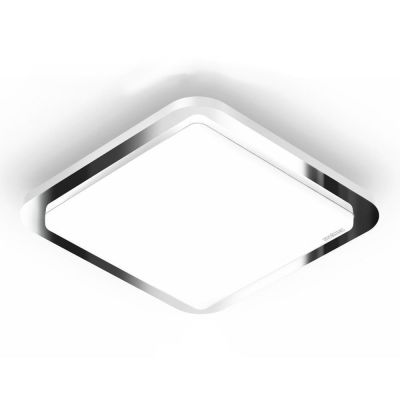 Alternatives

Specifications
Steinel RS LED D1 EVO
General Information
SKU
219480
Manufacturer Name
Steinel RS LED D1 EVO
Any Lamp all-in warranty
5 Years

i

The Any-lamp All-in Warranty ensures that, should your product fail to work within the manufacturer's average lifetime guidelines, we will replace your product at no expense to you. The warranty is included with the price, and covers you from 1 year up to 3 and 5 years.

Average Lifetime (h)
50000
Technical Information
Technology
LED Integrated
Wattage
11
Voltage (V)
220-240
Colour temperature (Kelvin)
3000K - Warm White

i

The colour temperature refers to the colour produced by a light. It's measured in Kelvin (K) and ranges from warm white (1700K - 3000K) to daylight white (6500K). Neutral white (3100K - 5000K) is mainly used for general lighting applications.

Colour Code
830 - Warm White

i

The colour code is a combination of the colour rendering index (CRI) and the colour temperature (K). The first number refers to the CRI (1 = very poor colour rendering, 9 = maximum accuracy). The second and third numbers refer to the colour temperature. For example, a light with a colour code of 830 has very good colour rendering and produces a warm white light.

Colour Rendering (Ra)
80-89

i

The colour rendering index (CRI) indicates how accurately colours are represented under a beam of light. The index goes from 1 to 99, with a CRI of 1 being the poorest and a CRI of 99 being the best possible. Be careful not to confuse colour rendering with colour temperature (K).

Light Output (Lumen)
600

i

Lumen (lm) is the term used to describe the total amount of visible light emitted by a light source. The higher the number of lumens, the brighter it is.

Ballast Included
No
Including bulb
Yes
Driver Included
Yes
Bulb included
Yes
Tiltable
No
Luminous Efficacy (Lm/W)
54.5

i

The lumen to watt ratio indicates the the efficiency of the bulb in terms of how much light is output per watt of energy consumed. An LED bulb emits more than 100 Lm/W, while an incandescent bulb typically has an efficiency of 10 Lm/W.
Fixture Information
EAN
4007841007911
Mounting Method
Surface
Fixture Connection
Wire connector
Suitable for Outdoor
No
IP-Rating
IP20

i

An IP rating consists of two numbers: the first number (0 - 6) relates to the level of protection against solid objects (including dust), the second number (0 - 8) relates to the level of protection against water.
IP20 - safe from objects > 12.5 mm
IP40 - safe from objects > 1 mm
IP44 - safe from objects > 1 mm & splashproof
IP54 - dust safe & splashproof
IP65 - dustproof & waterproof
IP66 - dustproof & fully waterproof

Operating Temperature
-10 till + 40
Housing
UV-resistant plastic
Colour of the Fixture
White
Emergency Lighting
No

i

A bulb with an emergency unit will continue to glow when the power shuts down, allowing people to leave a building safely.
Dimensions
| | | |
| --- | --- | --- |
| Length (mm) | 300 | |
| Width (mm) | 300 | |
| Height (mm) | 65.5 | |
Sensor Information
Sensor
Yes
Sensor Included
Yes

i

A light with a sensor can turn on automatically. Depending on the sensor it has, this can be whenever it detects motion or a lack of light, or both.

Type of sensor
Motion Sensor
Sensor Detection Angle (degree)
360
Sensor Reach (m)
8
Sensor Time Setting
5 s - 15 min
Description
Steinel RS LED D1 EVO
Purchase Steinel RS LED D1 EVO here online to benefit from our fast and cheap delivery! Take further advantage of top Steinel-quality. Invest in the best lighting solution!

Steinel RS LED D1 EVO
The Steinel RS LED D1 EVO with its socket is characterized by a set of specifications. The colour temperature of 3000K - Warm White Kelvin makes it possible to create a nice and pleasant atmosphere, making it the right choice for your building! The colour code, 830 - Warm White, does not only include the colour temperature, which has already been mentioned, but also the colour rendering, which is defined by the ability to make us distinguish all the colors of illuminated objects. The colour rendering of this product is 80-89 and therefore excellent for the usage of this product. You can find further specifications here:
Steinel RS LED D1 EVO specifications
Colour temperature: 3000K - Warm White Kelvin
Colour rendering: 80-89 Ra
Socket:
Average lifetime: 50000 hours
Beam angle (degrees):
Dimmable:
Wattage (Watt): 11
Voltage (Volt): 220-240
Invest in good lighting with a long lifetime of 50000 hours and select the Steinel RS LED D1 EVO.
Reviews
No reviews for this product yet