Philips CoreLine LED ProSet RS140B 650lm 827 32D Dimmable White
Sold out. See alternative product
See now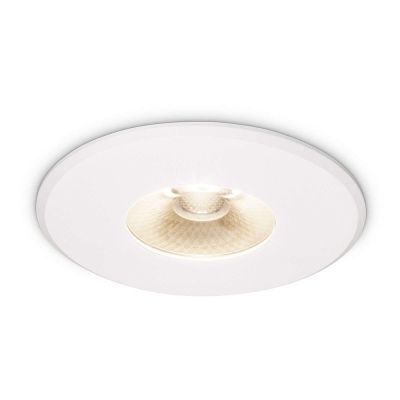 Specifications
Philips CoreLine LED ProSet RS140B 650lm 827 32D Dimmable White
Description
Philips CoreLine LED ProSet RS140B 650lm 827 32D Dimmable White
Philips CoreLine LED ProSet RS140B 650lm 827 32D Dimmable White is available and simple to purchase at Any-Lamp! By investing in LED lights, you can save up to 80% of your energy consumption, compared to standard halogen lighting! Choose this professional quality now and place your order today!
Philips CoreLine LED ProSet RS140B 650lm 827 32D Dimmable White
CoreLine LED ProSet RS140B 650lm 827 32D Dimmable White is a recessed LED spotlight, that directly replaces your old expensive halogen spotlight. With an integrated LED technology, you can reduce your energy consumption by 80% and enjoy a long life expectancy to reduce both your replacement and maintenance costs. With the investment of these LED ProSet RS140B, the payback period is less than 1 year!
Features
An extremely long average life of 50,000 hours
Energy Class A - Without mercury
LED bulbs included with fixture
Voltage: 220-240V
Beam angle: 32°
Fits most ceilings thanks to its custom design
Product information
With an extra warm colour temperature of 2700K (827), you can use the fixture in both professional and private environments. Examples of ideal applications are in households, restaurants and hotels or further in environments where you wish to create a cosy and pleasant atmosphere.
11W with a luminous flux of 650lm
Colour rendering: 80-89Ra (of 100Ra) - reflects colours naturally
Fixed, can not be adjusted or turned
The spotlight is dimmable
Colour spot: White
Looking for a similar spotlight that you can adjust? Then take a look at:
Reviews
This product is considered Excellent based on 1 reviews of people who have bought this product.
These spotlights are fantastic, bought 12 of these for my bathroom and they are exactly what i was looking for, the colour is perfect and even my wife is happy with them.
Collected by website
Note: the reviews shown are from different sources
Reviews marked as "Collected by Trustpilot" stem from orders verified by Trustpilot.
Reviews marked as "Collected by website" are from sources other than Trustpilot.
Need help?
Contact our light specialists for free advice.