Noxion LED Panel Pro 60x60cm 33W 3000K UGR<19 DALI | Warm White - Replaces 4x18W
Sold out. See alternative product
See now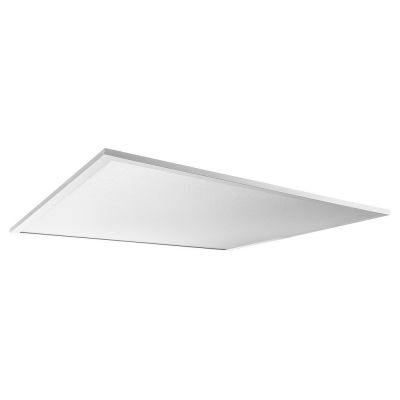 Specifications
Noxion LED Panel Pro 60x60cm 33W 3000K UGR<19 DALI | Warm White - Replaces 4x18W
Description
Noxion LED Panel Pro 60x60cm 33W 3000K UGR<19 DALI | Warm White - Replaces 4x18W
The advantages of a LED panel pro 60x60 cm :
Up to 50% energy savings
Average lifetime : 70,000 hours
No loss of brightness
Color temperature - Warm white
Ultra slim design
No maintenance
Flicker-free
DALI dimmable
UGR <19: Suitable for offices lighting
Total warranty 5 years
Up to 50% energy savings
A classic fixture is equipped with 4 fluorescent tubes of 18 watts each, consuming 72 watts of energy. The ballast required to properly operate the tubes consumes 8 watts of energy. In total, a classic fixture consumes 80 watts. This LED panel uses only 33 watts, allowing you to save more than 50% energy throughout its lifetime (on average 20 years).
Average lifetime : 70,000 hours
The lifespan of a fluorescent tube is approximately 20,000 hours. The lifetime of a LED panel can be up to 70,000 hours. If we do a simple calculation : the panel is on 12 hours a day, 5 days a week, which brings to a total of 60 hours a week. 60 hours x 52 weeks = 3120 hours a year. You will need about 20 years to reach 70,000 hours.
No loss of brightness
With fluorescent tubes, the brightness is reduced after about 10,000 hours of use. Noxion LED panels don't lose any brightness. Indeed, they conform to the European directives and are built with very high quality materials.
Color temperature - Warm white
The color temperature (3000 K) is for warm white. This light is used mainly in halls, corridors and kitchens. It creates a warm and welcoming atmosphere.
Ultra slim design
This LED panel is ultra thin and fits the standard ceiling, 60x60 cm. You will not need to change your ceiling to use this LED fixture.
No maintenance
A fluorescent fixture is expensive to maintain, mainly because of its short life and parts that need to be periodically changed, such as starters or ballasts. Noxion LED panels need no maintenance. You won't have to change parts, nor worry about their brightness.
Flicker-free
This fixture has no flicker visible in the image. Some people are very sensitive to the glare produced by fluorescent tubes, which cause side effects such as headaches. A fluorescent beam flickers about 50 times per second; Although this is not noticeable to the naked eye, your brain is very sensitive and detects these flickers. This panel, flicker-free, ensures your visual comfort.
DALI dimmable
This LED fixture is dimmable with DALI "Digital Addressable Lighting Interface". This means you can change the intensity of the light according to your needs and the atmosphere you wish to create. For this, the LED panel is equipped with a Osram driver.
UGR <19: Suitable for offices lighting
This Noxion LED panel has a low UGR value, inferior to 19. This means that the light will not dazzle you if you look at it. This value guarantees your visual comfort and makes of this LED panel, a perfect lighting solution for offices.
Total warranty 5 years
Thanks to the composition and the high quality of materials used, Noxion is able to provide a 5 year warranty for this LED lighting product.
Reviews
No reviews for this product yet
Need help?
Contact our light specialists for free advice.