Noxion LED Batten Waterproof Standard 120cm 4000K 3900lm | Replaces 2x36W
Sold out. See alternative product
See now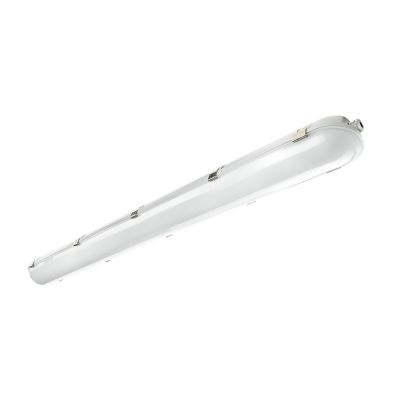 Specifications
Noxion LED Batten Waterproof Standard 120cm 4000K 3900lm | Replaces 2x36W
Description
Noxion LED Batten Waterproof Standard 120cm 4000K 3900lm | Replaces 2x36W
The Advantages:
Noxion: Innovation, quality, and guarantee
Modern design and easy installation
LED integrated
Savings and lifespan
Cold white - 4000K
Investment and ROI
IP code: resistance to dust and water
No maintenance, no light issues
Totally guaranteed for 3 years
Units available
Noxion: Innovation, quality, and guarantee
Noxion is a top European brand and one of the most innovative in the world of lighting, offering products of the highest quality, performance, and design. It's quickly becoming one of the major competitors in the market.
Modern design and easy installation
These Battens have been designed in such a way that they stand out for their smart design. These 120cm battens are really easy to install and they required no maintenance so you can forget about replacements and other substitutions for their whole lifespan.
LED integrated
These LED battens don't work with a separate light source. The LED technology is integrated into the fixture itself. The light works on 220-240V and it has an included driver. The power factor is 0.90, which means that the light is highly efficient. Another advantage of using LED light, is that it doesn't flicker. The quality of LED light is better than any other light source.
Savings and lifespan
Enjoy this LED battens' average lifespan of 50,000 hours, which is equivalent to more than 15 years under intensive-office usage. 15 years without maintenance, not even changing a light bulb. And of course, it is not only 15 years of greater comfort, but also, of greater savings, since this LED batten can save about a 50% of your current energy consumption whilst improving the quality of your light.
Cold white - 4000K
The 4000K or Cold White, represents a cold white light, commonly used in areas such as offices and other places where people need to be productive. This light will keep you alert and awake.
Investment and ROI
We do care about you and your satisfaction and we understand this cannot be achieved if you do not know whether you are making a right investment or not. We can tell you that these LED battens have a ROI performance (based on the power bills savings) of 2 years but we want you to get to understand it better. Therefore, we bring you a ROI calculator for you to make it easy to study your particular situation with your own specific conditions. Keep scrolling down in order to reach your ROI calculator.
IP code: resistance to dust and water
A waterproof batten. The IP65 code certifies the luminaire completely suitable for wet and outdoor environments.
No maintenance, no light issues
Forget about maintenance and bad quality light issues with these panels. Their whole lifespan they do not need extra caring or any kind of accessories substitution and for the whole of it, you will enjoy a high-quality light with no flickering which starts and shuts immediately.
Totally guaranteed for 3 years
Imagine that you would have a strange and uncomfortable situation of detecting a defect in your brand new device... Well, do not worry, send us a simple photo of the defect and we will provide you with a completely new one. This is our total guarantee of 3 years. That shows just how sure we are of our products and their highest quality. If you have any questions after reading this information, please do not hesitate to contact us to receive personalized attention.
Units available for:
Individuals
Installers and professionals
Wholesale Distributors
Reviews
No reviews for this product yet
Need help?
Contact our light specialists for free advice.